Special SteelWorks
Chemical, Petrochemical, Gas and Energy Sector
From its foundation in 2005, STB ASTUR (born from the experiende of STB s.r.l in Italy) is a company of multidisciplinary character dedicated to the Engineering and manufacturing of industrial project, fabrication of convection sections and steel structures for furnaces in general, involved in chemical, petrochemical, gas and energy sector.
Its continous evolution has consolidated its presence in the international market and has opened the door to new customers.
VALUES DEFINING STB ASTUR's performance:
 Orientation of the performance to the creation of a value for our customers, quickly responding to their request developing high quality projects and services, giving the necessary technical assistance and accomplishing the agreed items.
 Team work, promoting the development of the personal competences and the inside comunication.
 Orientation towards the result in order to, be able to obtain the company objectives by means of cost reduction, purchase optimization, continuous process improvement and use of the synergies.
 Confidence and cooperation relationships with the suppliers.
STB ASTUR workshop consist in a covered area of 4.000 m2 with a total storage surface of 14.300 m2. It's also provided with blasting and painting workshop of 1.000 m2 with a blasting cabine of 18.000 x 6.000 x 6.000mm.
The capabilities of our company have been recognised by prestigious contracts secured by:Wood ltaliana, Wood lberia, Wood USA, Wood Energía, LP, s.pa., ITT s.p.a., Kirchner Italia s.p.a., Verga Engineering, Unit Birwelco, Umag Gmbh and others.
STB ASTUR production capabilities are 100 – 300 t/month depending on the type of work.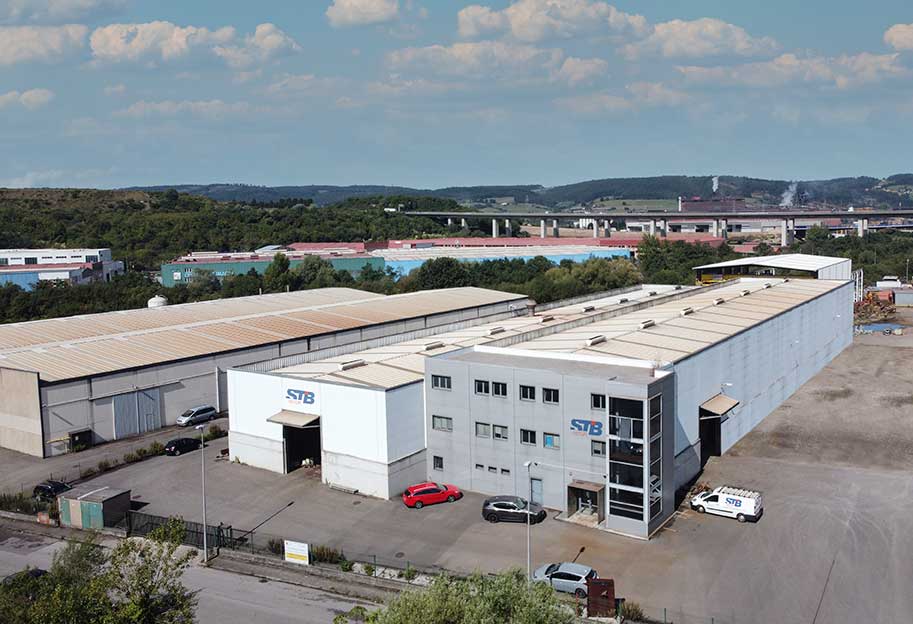 Prestigious Contracts Secured by:



300 AMP.
Hi Definition plasma
Automatic CNC Plasma / Oxy
Cut machine 3000 x 8000 mm (tmax = 380 mm)
The production of STB ASTUR covers a wide range of products, principally steelworks, for Oil, Gas, Chemical, Power Generating Industries and Waste Heat Recovery Systems. STB ASTUR production range principally includes.
 General steelworks for heaters and furnaces, steelworks for radiant sections, convection sections, ducts, stacks, header boxes, platforms and ladders.
 Dampers and guillotines of several type and materials such as CS, AISI, low alloy.
 Tube sheets and details in several materials such as CS, low temp.CS, AISI 304, AISI 310, A 387 Gr 11/Gr 22/Gr 5.
STB ASTUR cal also produce, with CAD and 3D modelling CAD system, shop and erection drawings with his own personnel and engineers.
For STB ASTUR, quality is essential to obtain the maximum satisfaction from its clients. For that, focused itself on the development of project and the bid of service of a high quality satisfying the present need without engaging the answer to future needs.
As result of this engagement we have implanted a system of quality management according to the requirements of the ISO 9001 – 2008 norm that has been approved by the Lloyd's Register Quality Assurance.
On March 2012, STB ASTUR has obtained the EN 1090 norm certification that will allow us to mark all our products with the CE marking.
We also work with the EN1090 EXC-3 certification.
Technical Assitance and Projects
Besides providing shop and erection drawings,
STB ASTUR
can also supply calculation/detailing (according to several codes: Euro code etc.) of structural joints or also bigger details such as lifting beams/frames and up to entire structures.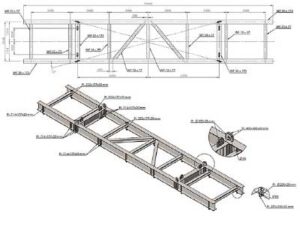 Communicated with the world
STB ASTUR is situated in the north of Spain in Asturias, in the city Gijón, at only 5 km from Gijón International Port of El Musel
Please, your questions, suggestions, doubts and interest in any of our services are very important to us. Let us a line and we will respond you as soon as possible.
C/ Marcelino Camacho, 890
Polígono de Somonte II
Gijón 33393 – Asturias
Spain
info@stbastur.com